Guy Vanhoorde - Award 2016
Bruxelles, le 10 mai 2016, le trophée du Facility Awards 2016 - Facility Manager of the year - de belfa a été attribué. Nous félicitons Guy Vanhoorde pour cet award!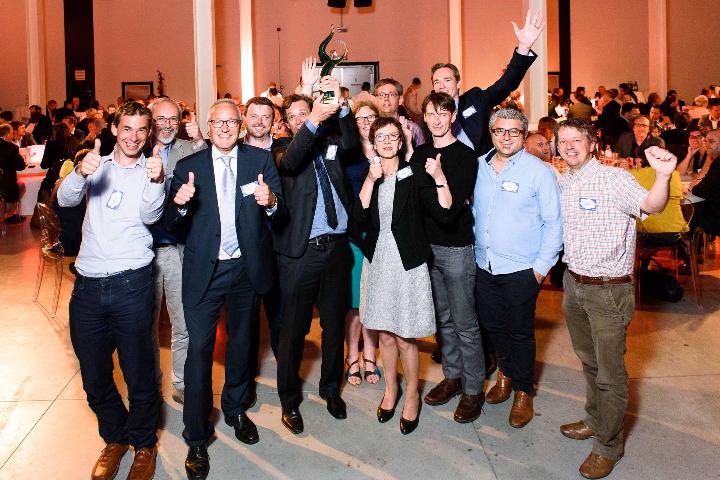 Sur la photo, vous voyez Guy Vanhoorde avec le trophée, entouré de l'échevine Martine De Regge, du président du CPAS Rudy Coddens, des membres de l'équipe de direction et des employés de FM.
---
1. Guy Vanhoorde - Stad Gent - FACILITY MANAGER OF THE YEAR
2. Loïc Bologne - Nagelmackers
3. Steven Clemminck - Vlerick
4. Jan Geeraerts - Carrefour
5. Giovanni Novello - GSK
6. Ronny Smismans - Barco
Event partners: Greenoffice, BIS, Krinkels & Topdesk